When I was a child my father used to bring me to his little dark-room in our home in Brooklyn, where I was born. He was working as an artist and re-toucher for a large advertising agency in New York at the time. He had the great fortune to meet photographers like Avedon and Kertesz, who would shoot and print their photos where he worked. The dark-room was like a rebirth for me. It was a magical feeling to see the images appear slowly. This was my fantastic introduction to photography. We soon moved to Calabria, Italy, where I now live with my wife and children.

As a young university student I adored photographing the wonderful aspects of nature. I loved using selective focus and shallow depth of field to create magical atmospheres that reminded me of my father's paintings. I soon developed a great interest in portrait photography and studied lighting techniques. I took portrait courses and followed many wedding photographers helping them during wedding shootings: then I found out that not only in wedding photography you have to be a good photographer but you really should also have a certain behaviour to achieve a certain kind of photography, the one I was and still seeking for today: capture moments with low photographer 'interference'. I prefer the documentary style, the one that captures the real, emotional moment. Unlike 'fixed' pictures and concocted scenarios, I am aiming to capture genuine life-moments.

Da piccolo mio padre mi portava nella sua piccola camera oscura, nella nostra casa, a Brooklyn, dove sono nato. A quel tempo egli lavorava come foto ritoccatore per una importante agenzia pubblicitaria di New York. Quella piccola camera oscura mi affascinava, soprattutto la "magia" di vedere le foto apparire lentamente e quella sensazione saponosa che ricordo sulle dita. Fu una bella introduzione alla fotografia. Presto ci trasferimmo in Calabria, dove ora vivo con la mia famiglia.
Ho trovato grande passione nel fotografare i matrimoni, dove amo catturare momenti con grande discrezione. Amo e preferisco l'approccio documentaristico, quello che cattura i momenti reali e piu emozionanti, per questo sono fiero di far parte della Wedding Photojournalist Association.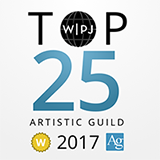 email
frank@frankarmocida.itprivacy
address
Studio Fotografico Frank Armocida
Via Garibaldi,13 89042
Gioiosa Ionica RC
phone
+39 329 81 41 908
tax data
C.F. RMCFNC79D09Z404T
P.I. 02632260804
social